Ever since it came into being, innovation has been etched into our group's DNA. Every year, we invest in an ambitious innovation and redevelopment programme for our formulas with the help of our Research and Development teams.
Innovation at Altaïr in figures
active formulas in our catalogue
laboratories for formulation, testing and research
At Altaïr, innovation means finding more sustainable solutions for consumers. We focus our efforts on developing formulas that are both effective and improve their environmental profile.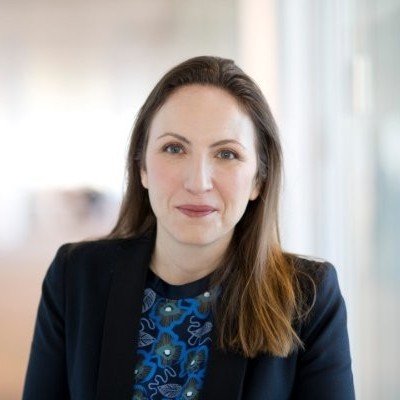 Director of Growth and Sustainable Development
Our consumers are both discerning and committed, as are we. This is why expert performance, product safety and sustainable development are at the heart of our innovation process.
The expert performance of our products
The excellence of our products is our obsession and we innovate on a daily basis to be able to offer formulas that stand up to the expectations of the most discerning consumers.
Read about a real-world example
The new range of concentrated laundry detergents by the Oro brand
Consumers are increasingly aware of the dose and number of washes promised by the laundry detergents they buy. This is why we have chosen to rework the entire range of Oro-branded laundry detergents so as to increase the number of washes in one container. In order to ensure a high level of effectiveness, our laundry detergents are subjected to rigorous tests on the toughest stains (coffee, red lipstick, red wine, oil, etc.). This means that several hundreds of stains are analysed every year in our laboratories.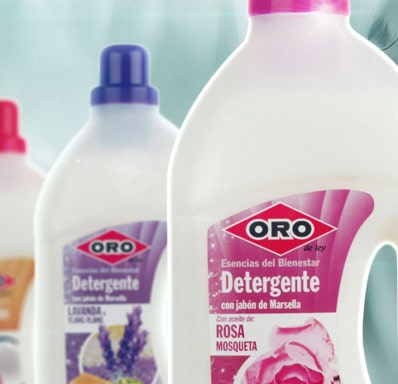 Consumer safety
Every day, we work to eliminate any potentially harmful substance from our formulas, even before regulations require us to do so.
Read about a real-world example
Air-label products by the Starwax brand
With indoor air being five to 10 times more polluted than outdoor air, the quality of indoor air has become a real public health concern in recent years. This is why we have chosen to collaborate with Air Label, the first independent label to guarantee consumers the most accurate information on the risk of inhalation toxicity from indoor air. We began by testing around 20 Starwax-branded products on a variety of different care categories (glass, floors, kitchen, toilets, etc.). Following these tests, we are proud to have earned a score of A+ for 19 products and an A for one product. Starwax has become the first household care and cleaning brand in specialist networks to offer Air-label products.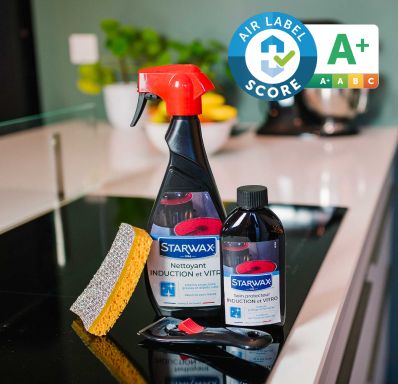 Sustainable and responsible development
Ever since the group was founded, we have strived on a daily basis to offer the most sustainable solutions possible. This commitment forms a key part of our identity.
Read about a real-world example
The new range of concentrate products by the Briochin brand
In 2022, we launched a noteworthy innovation on the market of household cleaning products: concentrated EcoCert-certified doses of traditional ingredients that have stood the test of time. These new products by the Briochin brand concentrate the potency of the ingredients (bicarbonate of soda, soda crystals, citric acid) into small quantities of pre-dosed powders. They are easy to use: just place the pre-dosed powder, wrapped in hydrosoluble film, in the right amount of water to make up your cleaning product. This is an eco-designed product: this new range requires no transportation of water, thereby reducing the carbon footprint of these household products. This also minimises the number of plastic containers required and the sleeve is made from recyclable cardboard.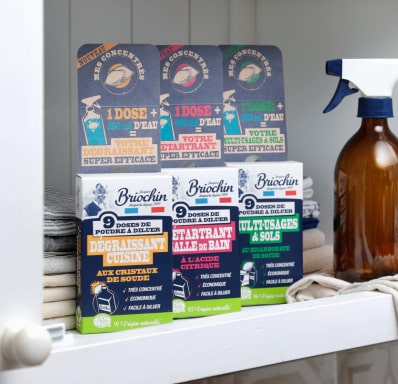 An eco-design hub:
The desire to design products that embody the principles of sustainable development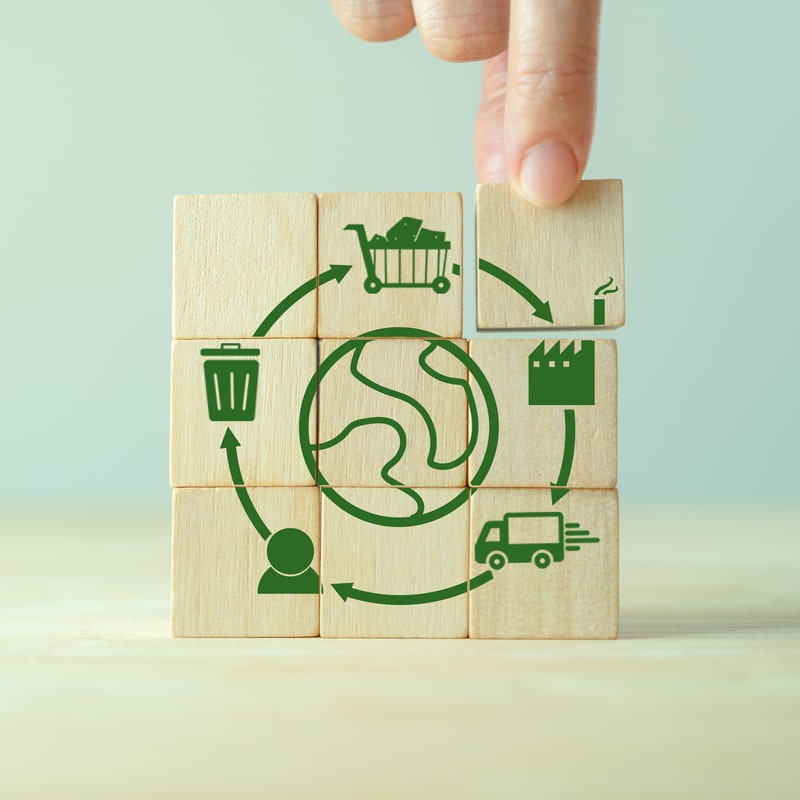 We have always been active players in the circular economy.
Incorporating eco-design into our developments is one of our key commitments.
Our primary goal is not only to reduce the environmental impact of our products, but also to offer products to consumers that align with their values.
Our duty does not end there: educating and supporting consumers through environmental communications also forms an integral part of our eco-design approach.
Train
our employees
in eco-design
Perform
environmental analyses
on our products by means of LCAs (life cycle analyses) so as to pinpoint which actions to take
Increase
the proportion of recyclable, recycled or re-usable packaging in our catalogue
Educate
consumers
on their environmental impact by helping them to take steps to become environmentally responsible citizens.